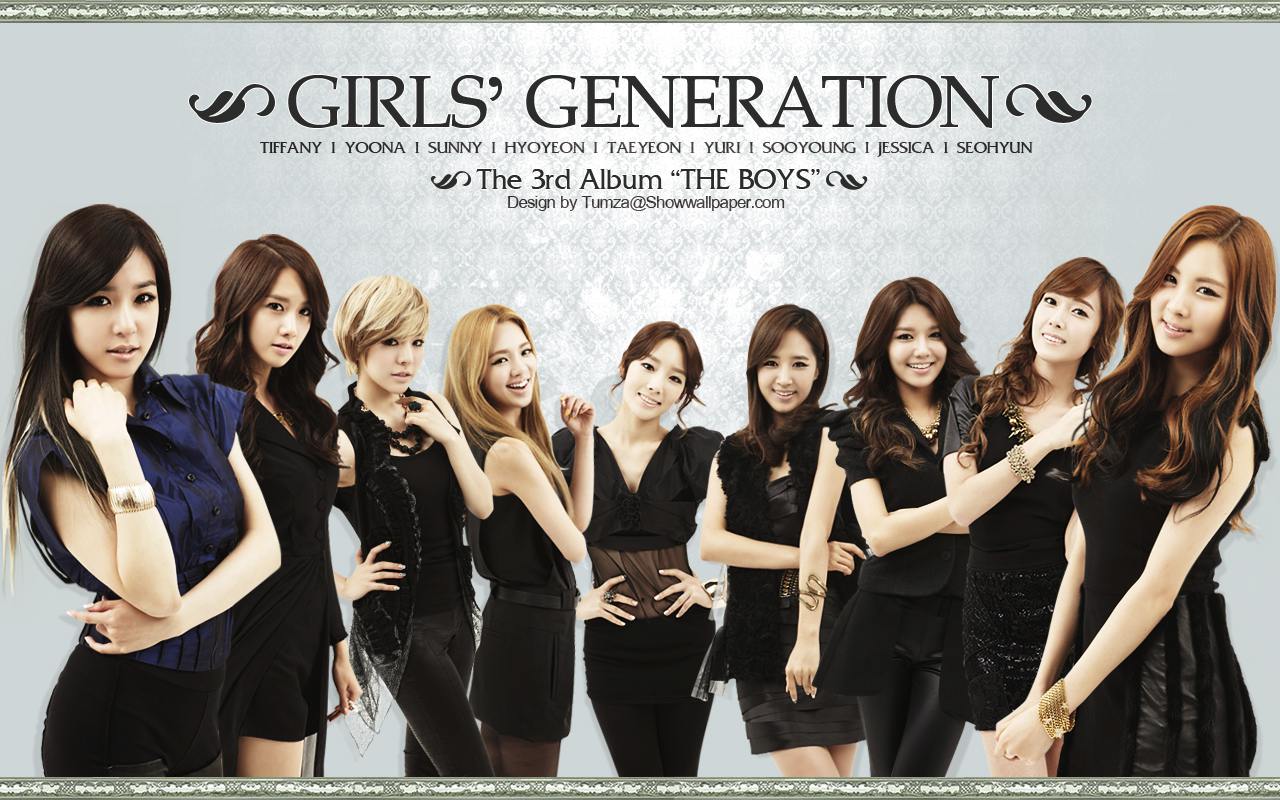 Birthname: Kim Taeyeon
D.O.B: March 9 1989
Birthplace: Jeonju, North Jeolla, South Korea
Height: 160cm
Blood Type: O
Fun Facts:
1.Taeyeon's talents came from her parents...Her dad was a vocalist in a band, and mom had won children's song competitions when she was young.
2.Taeyeon's parents are very supportive. They let their children decide for themselves. Because of that, Taeyeon learned to take care of things on her own.
3.Her Father once said, Taeyeon, ever since, has always been taeyeon(Calm).
4.Her brother once said, when Taeyeon was in middle school, she was already an ahjumma.
5.Taeyeon thinks she would burden the girls if she let them see that she's upset over something, that's why she keeps so many secrets/problems.
6.Taeyeon used to travel from Seoul to her home almost everyday on her trainee days. School work is the main reason.
7.Taeyeon never played with dolls, she played tops, robots and cars..
8.Taeyeon once dreamed of becoming an announcer. She said she wanted to take over the world.
9.It was once asked on Taeyeon
,"If you and your boyfriend broke up, where will you go?" She answered, "The most quiet place in the world , I will calm down my mood alone"
10.
Taeyeon is actually taller than Sunny by only "2cm"
11.
Taeyeon phone was once lost and it was found inside the refrigerator
12.
Taeyeon's favorite song from their first album is "Merry-Go-Round"
13.
Taeyeon is a sleep talker.
14.She is dorkiest girl group leader
15. Taeyeon's favorite number is 9
16.Taeyeon is a good pen spinner
17. Taeyeon is a fruit Peeler
18.Taeyeon has a very bad memory
19.Taeyeon's Motto is "never do things you will regret later"
20.Byuntaeng, Taengoo, Tete, Taeng, Ahjumma and Kid Leader
Birthname: Jung Soo Yeon
D.O.B: April 18 1989
Birthplace: San Francisco California, USA
Height:163cm
Blood type: B
Fun Facts:
1.Jessica would chose sleeping over eating
2 Jessica's younger sister is Krystal who is a member of F(x)
3.Jessica's way of handling chopstick is WEIRD.
4.SNSD members always say Jessica can't cook
5.Shinee Key is scared of Jessica
6.Jessica has the longest traning years
7.She hate fruit that are related to melon.
8.Jessica cries when she is angry
9.When she is scared shestarts to make dolphin sounds and kicks anything at site.
10.She sweats alot.
11.Yuri once said to her, "you're a warm ice"
12.Jessica walks with her feet awkward
13.Jessica made a cameo appearance in Super Junior M "Super Girl"
14.Jessica's favorite promotion is when they performed Oh! on the Ice Rink .
15.Jessica was once reported missing. turns out that she was at the bathroom sleeping.
16.She is popular to the boys.
17.she wants to marry at the age of 26
18.she once kicked her manager to the pool.
19. She sleeps an average of 12 hours a day
20.OddBall Jessica, Sica, Sergeant Sica, Sicachu, cold sica, sickal and ice princess.
Birthname: Lee Sunkyu
D.O.B: May 15 1989
Birthplace: Los Angeles California
Height: 160cm
Blood Type: B
Fun Facts
1. Sunny was in Kuwait when she was just a baby, around the time of the Gulf War, that is why she is afraid of loud explosions .
2.
Her parents strongly opposed her trying to become a singer, because most of her family is in the music industry and they know how hard it was going to be for her.
3.
Wheesung was Sunny's singing teacher.
4.
She has astigmatism in both eyes .
5.
Sunny is the cutest member.
6.
Sunny sticks her tongue when she's angry
8.
Sunny never had her first kiss
9.
Sunny hides food and keeps chestnuts in her purse.
10.
Sunny enjoys acting like a model but her legs is too short.
11.
Sunny graduated from Baehwa All Girls High School.
12.
Sunny is Boom's favorite SNSD member.
13.
Yuri was Sunny's first roommate and Taeyeon is her current roommate.
14.
Heechul considers himself very close to Sunny and often offers her advice about variety shows.
15.
Since she makes a lot of puppy noises, Taeyeon often tries to raise her as a puppy!
16.
She likes comic books.
17.
When SNSD is practicing, Sunny is the member that makes them stay longer.
18.
Among the members, sunny is the one who loves to use the internet
19.
Sunny is hakkyo hoobae (school junior) of actress Han Ga In.
20.Sunkyu, DJ Soon, Ssun, sunny bunny,Choi Danshin (the shortest)
Birthname: Stephanie Hwang/Hwang Mi Young